Fishery Department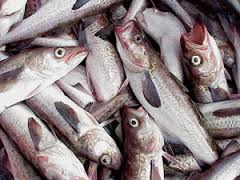 The establishment of the Department of Fisheries dates back to 2008. The department was co-established by Research Institute of formerly known as Artemia and Aquatic Animals at Urmia University (now named as Lake Urmia Research Institute) to conduct professional research studies in the fields of Fisheries and Aquaculture. In early years, the degree of Master of Aquaculture was the only degree offered by the department. In 2012, the department became eligible to offer a Doctor of Philosophy degree (PhD) in Aquaculture. Meeting the standards of the Ministry of Sciences and Technology, MSc programs in the fields of Aquatic Ecology (2014), Seafood Processing (2015), and Aquatic Biotechnology (2015) are also offered. More than 45 students have currently enrolled in the graduate and postgraduate programs of this department.
Graduate students' research projects involve various areas such as fish and shellfish reproduction and nutrition, live food, limnology, toxicology, seafood processing, and aquatic biotechnology. Such projects are carried out through the collaborative undertakings with the Lake Urmia Research Institute and other national research institutes. Graduate students present their research findings to a wide range of regional, national, and international audiences.
Missions
Our major goals are to conduct multidisciplinary applied and basic research in the fields of fish and shellfish aquaculture, aquatic ecology, seafood processing, and aquatic biotechnology. Additionally, we hope to contribute to the education of expert human resources as an undeniable prerequisite for sustainable development with emphasis on the national and local priorities.
The following illustrate the main areas of research we address:
1- Developing fish and shellfish aquaculture while maintaining environmental security by establishing responsible inland fisheries.
2- Integrating ecology and management of aquatic habitats to evaluate and mitigate the impacts of human activities on aquatics and their habitats.
3- Making innovations by taking advantage of fish processing wastes to produce healthy and value-added seafood products.
    4- Applying available and emerging biological technologies to exploit biological resources available in the aquatic environments.



http://en.urmia.ac.ir/Natural-Resorces-Faculty/fishery-department